Rauda Concertata by Akira Ifukube / Marimba Concerto by Emmanuel Séjourné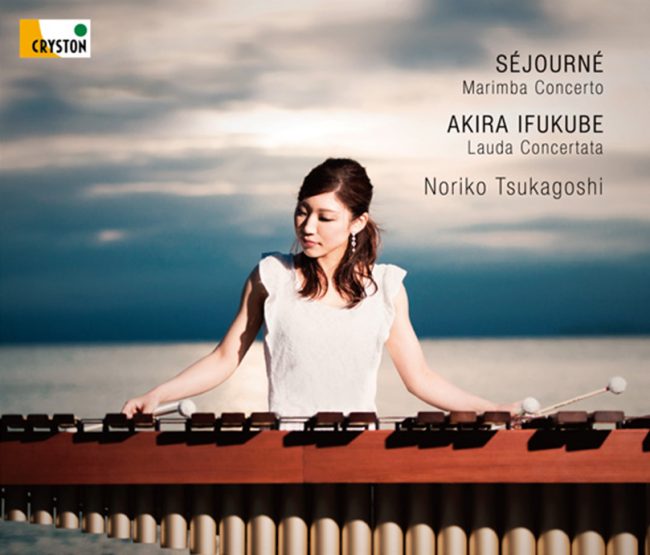 Noriko performed "Rauda Concertata" written by one of the most famous Japanese composer, Akira Ifukube with Yomiuri Nippon Symphony Orchestra.
Great energy and passion!!
Concerto by Emmanuel Sejourne is one of the most popular marimba concerto in the world.
Track list;
Rauda concertata / Akira Ifukube
Concerto for Marimba and strings / Emmanuel Sejourne
Ⅰ. Tempo souple
 3. Ⅱ. Rhythmique, energique
Order from here: http://www.octavia.co.jp/shop/cryston/006071.html
Or https://www.amazon.co.jp/%E4%BC%8A%E7%A6%8F%E9%83%A8%E6%98%AD%EF%BC%9A%E3%83%9E%E3%83%AA%E3%83%B3%E3%83%90%E3%81%A8%E3%82%AA%E3%83%BC%E3%82%B1%E3%82%B9%E3%83%88%E3%83%A9%E3%81%AE%E3%81%9F%E3%82%81%E3%81%AE%E3%83%A9%E3%82%A6%E3%83%80%E3%83%BB%E3%82%B3%E3%83%B3%E3%83%81%E3%82%A7%E3%83%AB%E3%82%BF%E3%83%BC%E3%82%BF%E3%80%81%E3%82%BB%E3%82%B8%E3%83%A7%E3%83%AB%E3%83%8D%EF%BC%9A%E3%83%9E%E3%83%AA%E3%83%B3%E3%83%90%E5%8D%94%E5%A5%8F%E6%9B%B2-%E5%A1%9A%E8%B6%8A%E6%85%8E%E5%AD%90%EF%BC%88Mar%EF%BC%89/dp/B01LZWPCHY